Genesis 7: It's All Connected
Step into our enlightening multi-part video series that unveils the transformative power of Genesis 7—an integrated business management solution that reshapes data handling across your organization. 
Whether you're a reader, a visual learner, or an interactive explorer, our series caters to your learning style. If you're new here, kickstart your journey by delving into the introductory section and progress through the series for an enriching learning adventure.
---
If you're like most businesses, you manage your operations and track your data using a collection of applications and data sources.
A common mid-sized business setup might include:
An online service for contact management
A custom-built FileMaker solution for transactions, like invoicing, purchasing and inventory
A standard accounting package, like QuickBooks
Perhaps some Excel spreadsheets for additional financial reports
The pre-packaged, off-the-shelf applications may be dependable and effective, but they are generic and not specific to your industry or organized for the way you like to work. Custom solutions you are using may be better adapted to your company's use, but they can be expensive to develop and maintain in-house, and they usually only address one specific need or area of operation. But together these data solutions keep your business running.
The Problem
This approach of relying on multiple solutions and business applications within your company is not only common, it is often necessary, especially in the early stages of a company's growth. Data solutions are needed quickly that solve a particular problem or need while fitting within a growing business's tight budget. This approach of using multiple unrelated business applications works in the moment and allows the business to continue with minimal disruption.
At a certain point in the company's maturity, however, that patchwork approach becomes a significant liability. The accumulation of unrelated and isolated methods for managing a company's data stops being a help and becomes a handicap.
The central problem is that each solution for each aspect of the business is its own separate data silo. The question then becomes, How can we best share data between them?
Sharing Data
In an environment of multiple data sources, you basically have two methods to share data:
Manual Entry
It is not uncommon for the sales department to enter data into invoices, while the accounting or bookkeeping department re-enters the same data into their accounting software. That can seem like the quickest solution, but obviously it is inefficient as a regular practice.
Export & Import (potentially automated)
You can export and import data between applications, which may require manual initiation and sometimes intervention to "massage" the data in between to work with different formats. This can be automated to a degree via any of the many APIs that FileMaker supports (such as the JSON-based Data API, Claris Connect, and ODBC), though it is not only complicated and inefficient to have multiple systems, but also error prone.
When data has to make multiple jumps between multiple data silos, that inefficiency gets multiplied and becomes a significant drag on business operations.
The Solution: Genesis 7
Genesis 7 was designed from the start to free you from the problems associated with inefficient, labor-intensive, and unreliable data transfer. Unlike most other business applications, Genesis is not just another piece of the software puzzle. Genesis is a fully integrated and highly interrelated business management environment that frees you from the limitations of data silos and multiple software environments.
Beyond Integration
We are using the terms "integrated" and "interrelated" somewhat interchangeably, but we should make an important distinction and explain how Genesis 7 goes beyond integration.
Integrated Systems
We can think of systems integration as being like building a bridge between two separate data silos. They may share data but they are not truly interrelated or interacting in a dynamic way.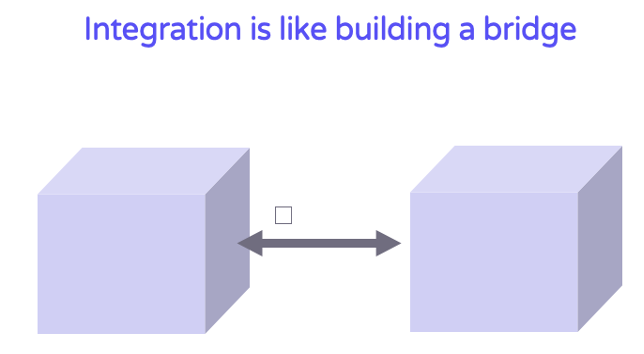 Interrelated Systems
With the interrelated design of Genesis 7, it is not just that data moves more quickly between the modules and files. In other words, it is not merely a better bridge for the data to move across. Often, the data doesn't need to move at all. Because Genesis 7 makes full use of the interrelated nature of Claris FileMaker for its interoperable design, the data is already there. All data is immediately available from virtually anywhere in the system.
You can access any data needed anywhere you need it.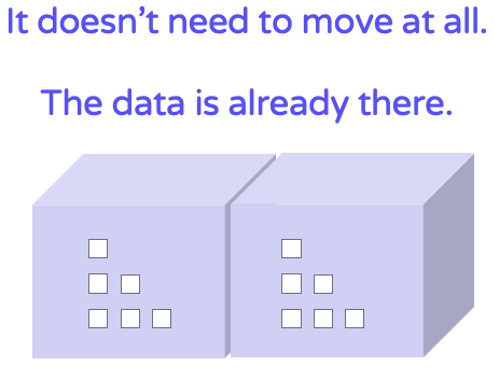 That data can then easily interact with data originating elsewhere in the system.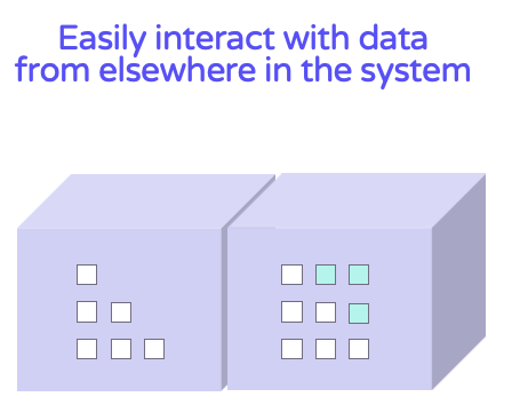 And it can all be presented in a way that makes sense for your business processes.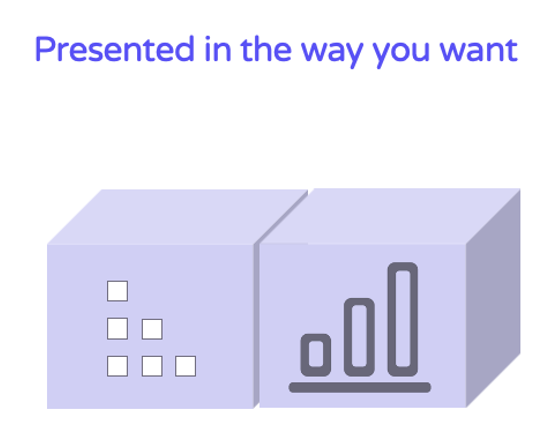 So when we say Genesis 7 is highly integrated, understand that the interrelationship of systems and data is actually at a much deeper level. It is more than integrated, it is interrelated and interoperable.
The Power of Interrelated Systems
This is where the design of Genesis 7 shines. Data never needs to be imported or re-entered by different departments. Once something is entered into Genesis, the data automatically flows and is displayed throughout the system, from "front end" data transactions, like contact management, invoices, purchasing, etc., (whether in a custom front-end FileMaker system or in Genesis Transactions) through to accounting and business metrics.
This level of integration and frictionless data flow is normally only available to large corporations with large budgets, but Genesis makes these features available to a much wider range of businesses.
It's All Connected
The all-in-one environment of Genesis 7 can have a radical impact on day-to-day operations. Data entry is easier and eliminates redundancy. Data is accessed more directly throughout the system. The user experience of finding information and tracing it within the system is more direct. Related data is immediately recognizable and easy to navigate to.
Genesis Transactions
Genesis Transactions is an optional front-end suite of modules that allows you to manage the normal activities most businesses need for their day-to-day operations, including contact management, inventory, invoicing, purchasing, and time sheets. (If, however, you have another preferred solution for managing your business transactions, that can be integrated with Genesis Accounting and Business Metrics to give you the benefits of their interrelated design.)
Because Genesis Transactions is built on an interrelated data model, navigating between an invoice and the associated customer's record can be done a single button click.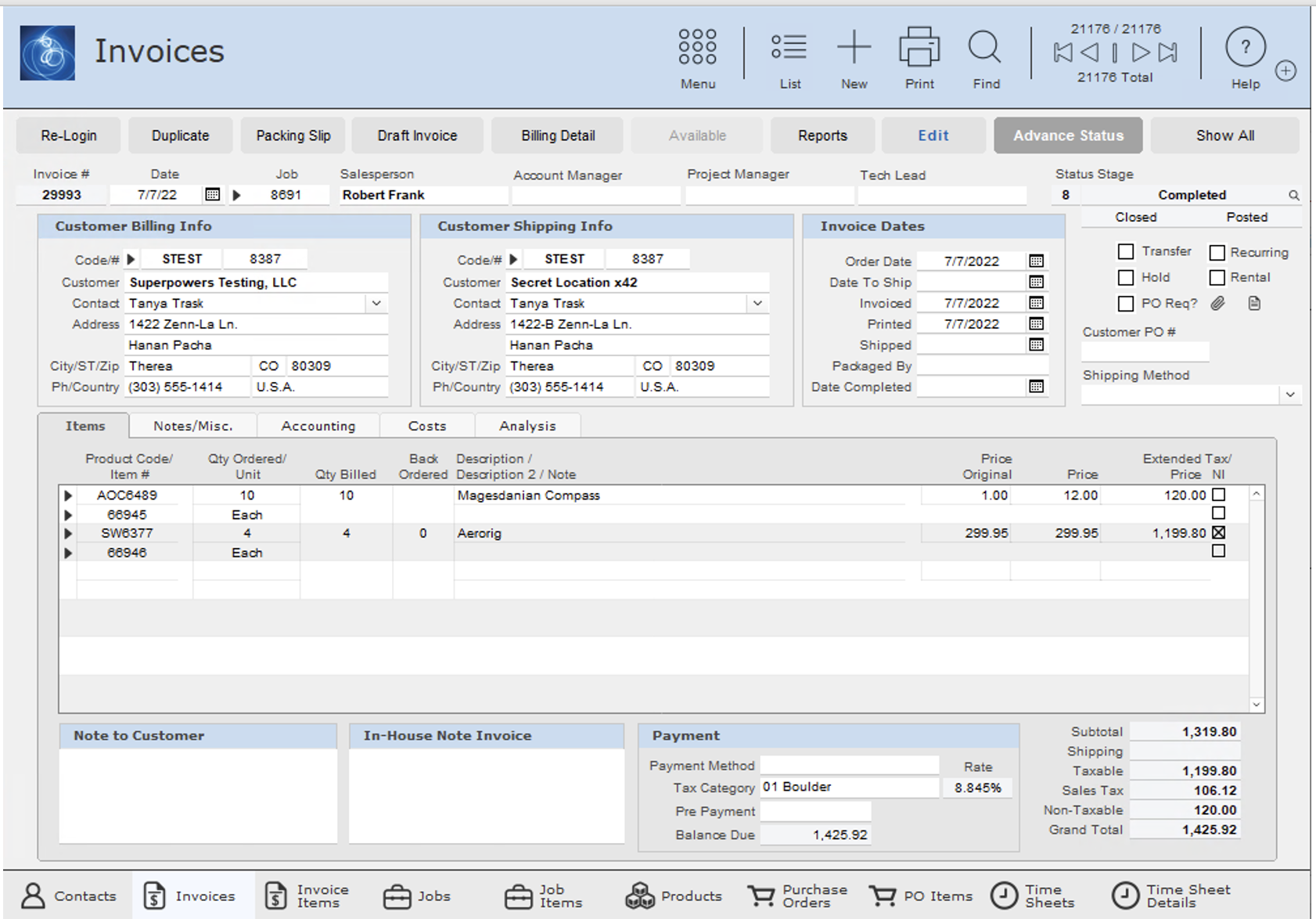 The same is true from parent to child records, such as from the invoice to the details of a single line item… and from that item to the product details. The interrelated network of your business data in Genesis puts you in charge of the ways you view and follow your business workflow.
Genesis 7 utilizes this core design principle throughout Genesis Transactions.
Posting to Accounting
While Genesis 7 provides an amazing ability to enter and trace data, it also provides all the safeguards that accounting requires. Once a transaction is ready, it can only be posted to accounting, and then can only be modified, by those individuals authorized to do so.
In order to automatically post data to accounting, users of Genesis Transactions move each record through a set of "status stages" – which you have been defined to suit your company's workflow – until the record is marked complete, at which point it is no longer modifiable and gets posted to Genesis Accounting.
Genesis Transactions Integrated with Genesis Accounting
Genesis 7 makes it easy to track data between accounting or financial reports to the journal detail or back out to the originating transaction.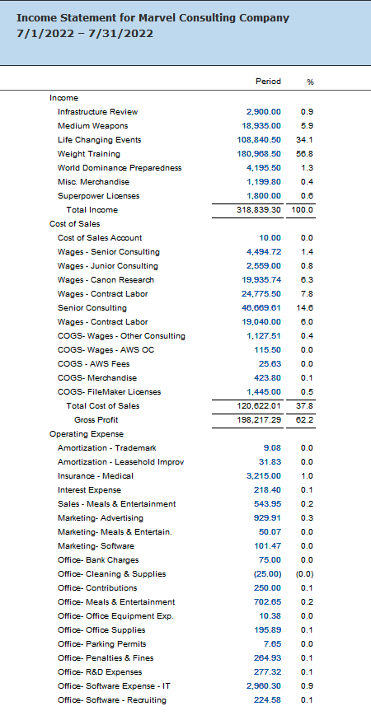 If you run an income statement, for example, you can click on any line of your report to see the GL activity behind it.
From there you can look at the transaction detail in GL — or, by clicking a single link, view the original invoice.
Radical Power
This is the radical power of Genesis 7.
No more exports & imports
No more redundant data entry
No more errant data
You don't have to adapt your business practices to fit generic software
You can easily follow your data and track your business workflow.
Genesis 7 is customizable to suit the way your business and departments like to work, yet it is integrated and interrelated in ways that typically only large corporations are able to develop and customize for themselves. And it makes use of the full array and possibilities of the design strengths of the Claris FileMaker platform.
With Genesis 7, you have all of these possibilities available to you because
— it's all connected!
Application Developer
With 20+ years of experience developing FileMaker, Ivan has played a central role in the design and expansion of key elements of Genesis, with a special focus on the inventory engine, status stages, Business Metrics, and Metrics Reporting. In his free time, Ivan edits and publishes books of sacred poetry from the world's great spiritual traditions. (He is an Independent Contractor working with Codence.)
Subscribe to get the latest in your inbox.
Built with you in mind
Speak to one of our expert consultants about making sense of your data today. During
this free consultation, we'll address your questions, learn more about your business, and
make some immediate recommendations.