Explore other case studies
Trouble Out of Trouble Tickets
The Challenge
NanaMacs is a rapidly growing company that provides unique, fashionable clothing with a modern vintage feel. NanaMacs is small enough to stay ahead of the ever-changing curve of fashion yet big enough to provide high quality, well-priced apparel to women of all sizes.
One of the biggest pain points NanaMacs and Codence discovered during our first conversations was that the team was drowning in spreadsheets. They had spreadsheets for products, for customers, for orders, and for problems – none of which talked to each other or shared data.
COMPANY INFO:
Headquarters: Coeur D'Alene, ID
Employees: 11 - 50
Industry: Fashion
NanaMacs lacked a central, efficient means to store information across their operation. Codence created a trouble ticket system and an inventory management system to streamline NanaMacs's workflow.
OUR APPROACH
We created issue-specific mechanisms that smoothed the workflow around differing product types: the app can manage jeans just as easily as a pair of shoes.
In order to help NanaMacs address its complex inventory process, Codence created an automated checklist to manage bringing a new product from initial purchase to the website. For each step in the process, the app tracks who completed a given step, and when.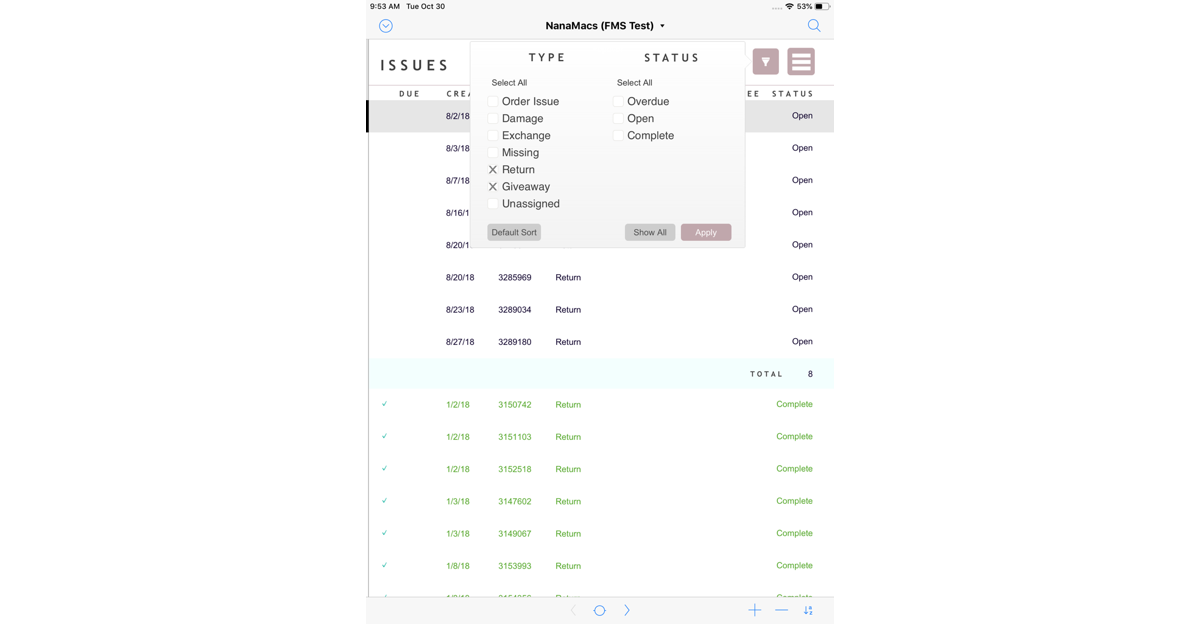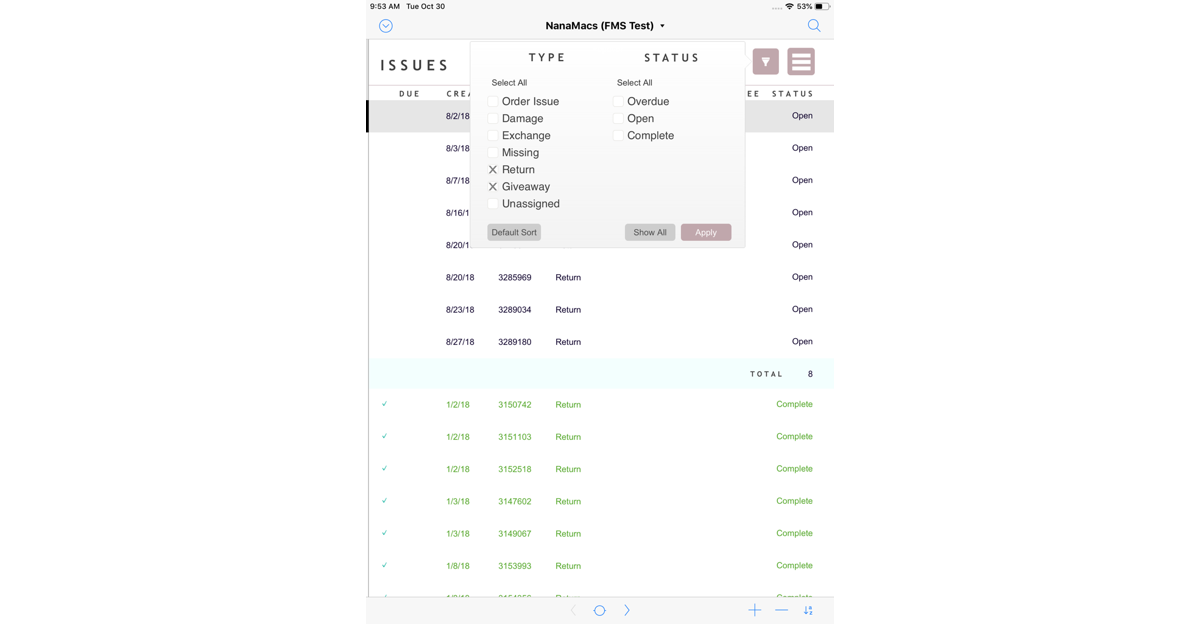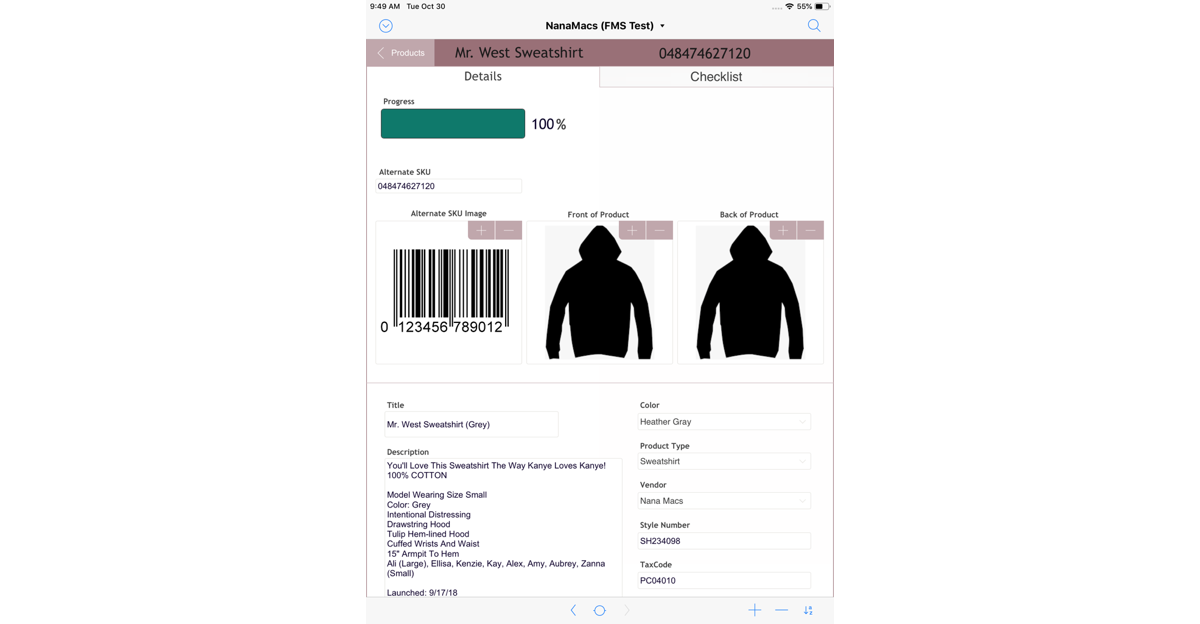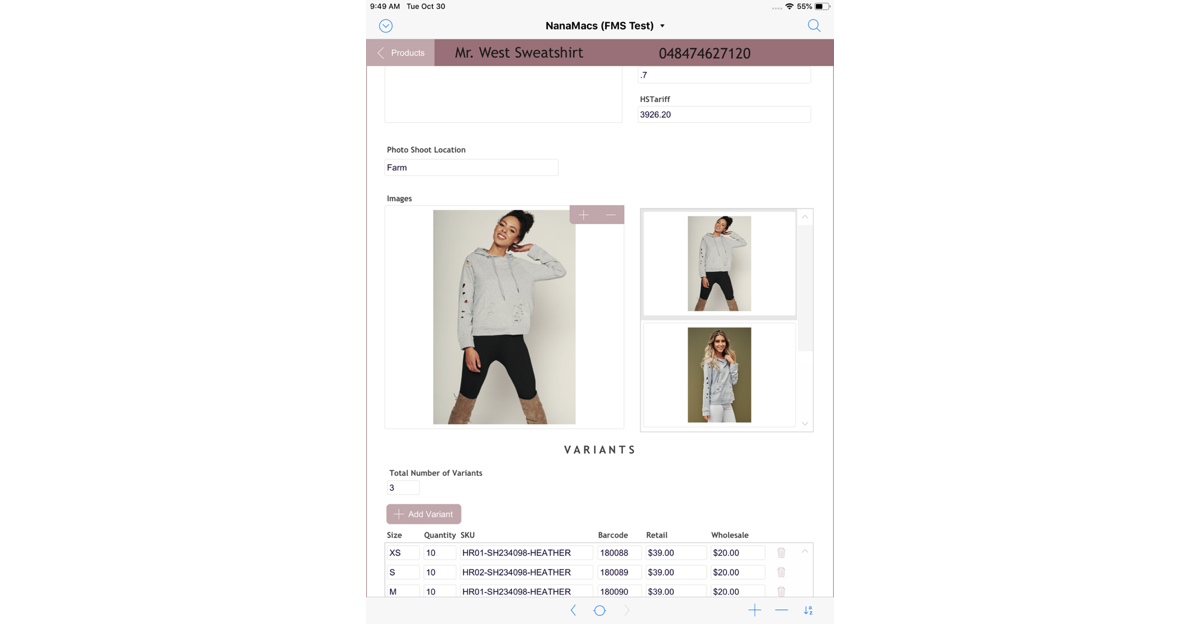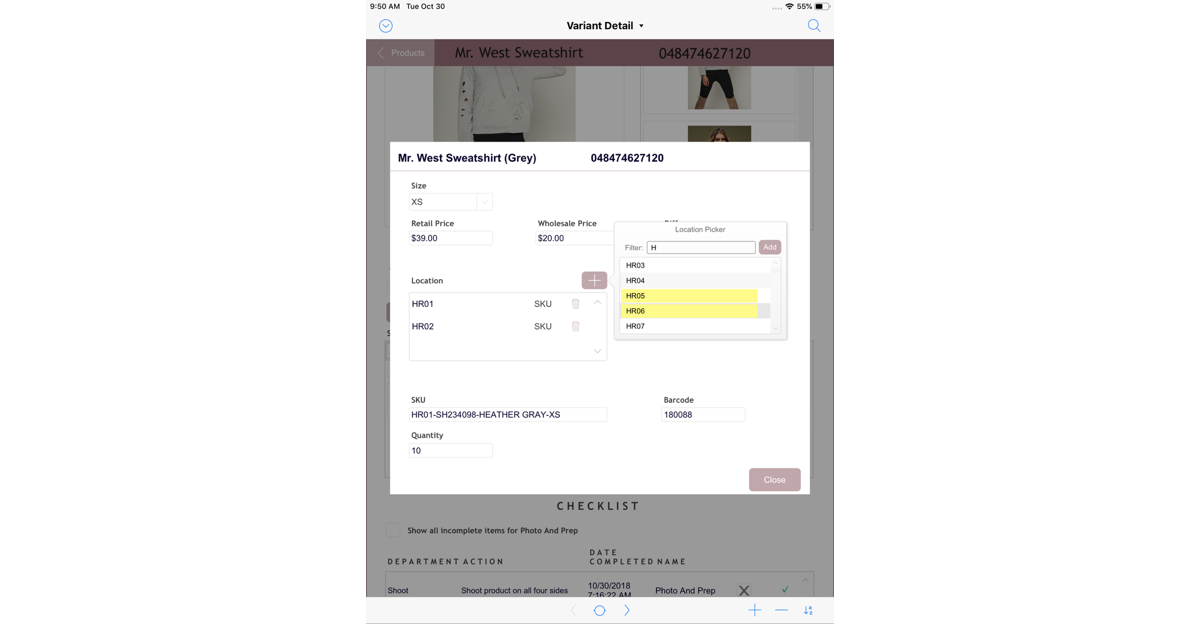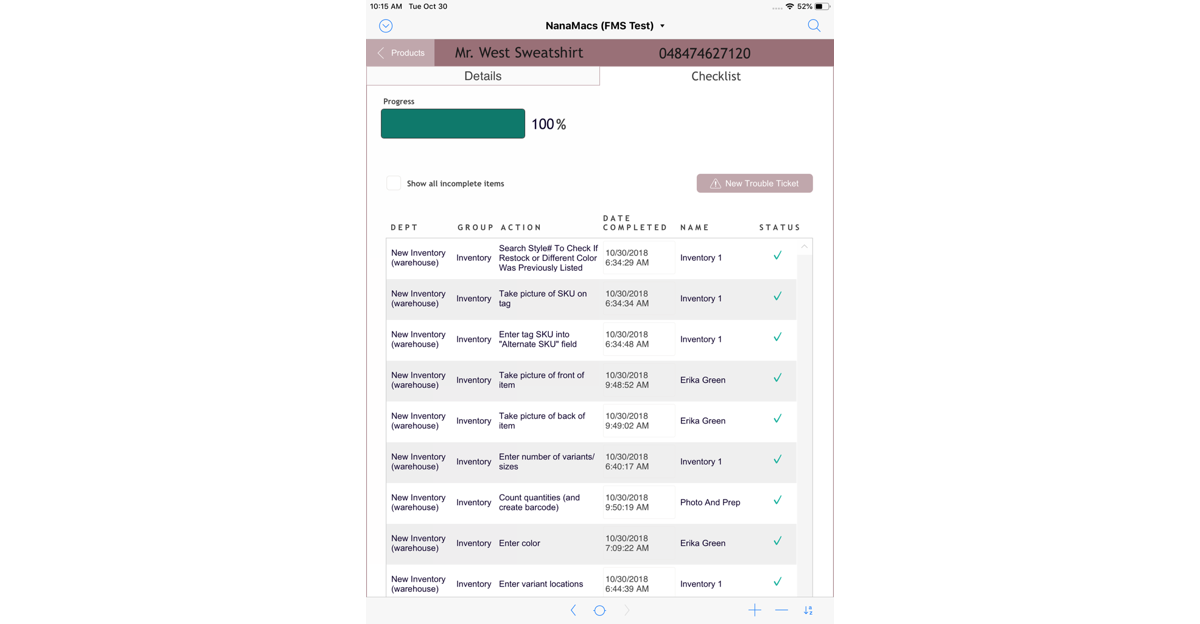 "We went from an impossible juggling act of paper and spreadsheets to a clean, intuitive iPad app. It is night and day. You guys have created something absolutely remarkable."
- Jeremy Shute, Manager of Marketing/eCommerce/Logistics at NanaMacs.Com
Real Results
75%
Time saved on each customer service ticket
1825 per year
Eliminated 5 spreadsheets (duplicated daily)
0
Trouble tickets lost once the system was deployed
Codence's first priority was to design and provide an intuitive app based on NanaMacs employee workflow. Given that their team worked quickly in a warehouse, they opted for a mobile solution built for iPads. The team created a database schema that would eliminate redundancy and align all of their inventory information.
Together, NanaMacs and Codence created a trouble ticket system that enhanced how NanaMacs treats returns, exchanges, and tracks new inventory. This new solution has been fondly christened "NanaTrac" and will help NanaMacs on its way to paperless success.
NanaMacs gained the ability to include multiple pictures in each trouble ticket, allowing staff to provide critical customer support quickly and efficiently. NanaMacs staff will see a dynamic progress bar that provides visual cues for the status of any product in the warehouse.This gives the team at NanaMacs perfect visibility into their workflow and a solid grasp on quality control.
Positive Impact
Customer service can efficiently address an issue and pull information from a variety of sources.
Codence eliminated the manual entry seventy different discrete steps in the journey an inventory item takes from warehouse to online.
Embracing a Workplace Innovation Platform has helped NanaMacs gain a competitive edge and drive entirely new levels of efficiency, quality control, and visibility into their organization.
Let's start something!
Speak to one of our expert consultants about how we can help you develop FileMaker solutions to meet your business needs today. During this free consultation, we'll address your questions, learn more about your business, and make some immediate recommendations.